Reposted Jan 18, 2019 - Living Non-GMO
Read part one of this blog.
Jump to quiz
Jump to FAQs
Read the NBFDS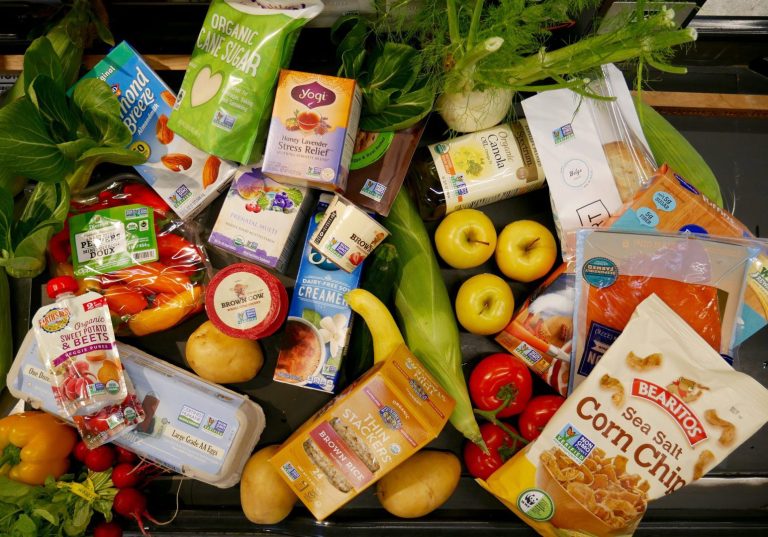 The National Bioengineered Food Disclosure Standard requires some food producers to put labels on some products that contain GMOs. Unfortunately, there are two glaring problems with this law that mean consumers will still not be able to tell what is in the food they are eating. Let's take a closer look at disclosure options and exemptions under the NBFDS.
Disclosures
As a reminder, GMO foods won't say they contain GMOs, they will say they are "bioengineered food." However, many products will not even say that. A text disclosure is just one of four main options available. Food manufacturers have a few choices when it comes to disclosing GMO content:
Use a text-only disclosure including "bioengineered food," "contains a bioengineered food ingredient," and "derived from bioengineering." "Bioengineered food" means that all ingredients in a product are or could be derived from GMOs. "Contains a bioengineered food ingredient" means a product contains at least one GMO ingredient, and other ingredients may or not be made with GMOs. "Derived from bioengineering" is a special voluntary disclosure.
Use one of these symbols instead of a text disclosure:
These symbols (and other types of disclaimers) will begin to appear on packages in 2020 to indicate the presence of GMOs in food.
These symbols say "bioengineered" but they do not explain what that means or how to find more information about it.
Read on…