Sustainable Pulse – Jun 10, 2019
The United States of America allows the use of 85 pesticides that have been banned or are being phased out in the European Union, China or Brazil, according to a peer-reviewed study published today by the academic journal Environmental Health.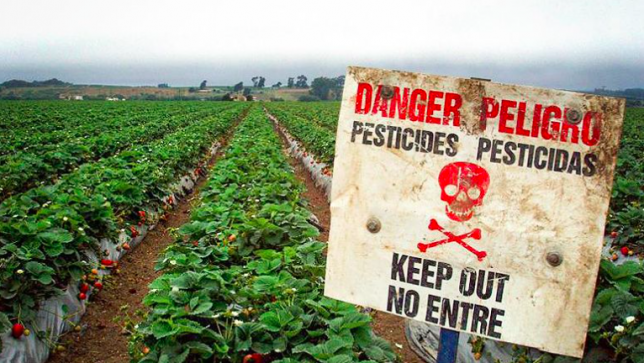 In 2016 the United States used 322 million pounds of pesticides that are banned in the E.U., accounting for more than one-quarter of all agricultural pesticide use in this country, according to the study. U.S. applicators also used 40 million pounds of pesticides that are banned or being phased out in China and 26 million pounds of pesticides that are banned or being phased out in Brazil.
"It's appalling the U.S. lags so far behind these major agricultural powers in banning harmful pesticides," said Nathan Donley, a senior scientist with the Center for Biological Diversity and author of the study. "The fact that we're still using hundreds of millions of pounds of poisons other nations have wisely rejected as too risky spotlights our dangerously lax approach to phasing out hazardous pesticides."
The study compared the approval status of more than 500 pesticides used in outdoor applications in the world's four largest agricultural economies: the United States, European Union, China and Brazil.
Report Highlights
The U.S. EPA continues to allow use of 85 pesticides for outdoor agricultural applications that are banned or in the process of being completely phased out elsewhere, including 72 in the E.U., 17 in Brazil and 11 in China.
The United States has banned only four pesticides still approved for use in the E.U., Brazil or China.
Pesticides approved in the United States but banned or being phased out in at least two of the three other nations in the study include: 2,4-DB, bensulide, chloropicrin, dichlobenil, dicrotophos, EPTC, norflurazon, oxytetracycline, paraquat, phorate, streptomycin, terbufos and tribufos.
The majority of pesticides banned in at least 2 of the 3 nations studied have not appreciably decreased in the United States over the past 25 years and almost all have stayed constant or increased over the past 10 years. Many have been implicated in acute pesticide poisonings in the United States, and some have been further restricted by individual states.
READ ON…SOURCE