Jun 9, 2019 - F. William Engdahl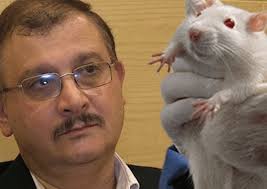 Hello dear reader,
In this installment I want to share with you something I have written on one of the most shocking corruption scandals in the history of a very corrupt European Union Commission together with corruption by Monsanto and the related GMO agribusiness industry. Today Monsanto is being fused in a takeover with the giant German chemical group, Bayer AG, another advocate of GMOs and of toxic herbicides and pesticides. The arbitrary June 2016 decision by the EU Commission to ignore massive opposition on health safety grounds to a relicensing of the widely-used weed-killer, glyphosate, the main ingredient in Monsanto's Roundup, and to relicense glyphosate for use in the EU another 18 months indicates the pervasive extent of this life-threatening corruption. If you find this piece to be useful, I would suggest you buy a copy of my book, Seeds of Destruction: The Hidden Agenda of Genetic Manipulation. Thank you for your support,

For a better reading experience I converted the text to a pfd-file which You can find in the attachment of this mail. It's 23 pages in A4 format.
If You like the book, it would mean a lot to me if you leave a review on amazon. This helps me continue to create great content for you.
— F William Engdahlwww.williamengdahl.com
Engdahl_Newsletter_Five_Seralini_Affair PDF
BONUS VIDEO: Post Hague Report 2 - Seralini (France) - 6 min Analysis by Health Canada whistleblower, Dr. Shiv Chopra on the French molecular biologist Gilles-Éric Séralini's GMO study and the subsequent blow back by corporations and corporate sponsored media.